We go "Above and Beyond " to make your day... "TOUR-rific"!
Black Hills Above & Beyond Tours
VIEW MORE
CONTACT US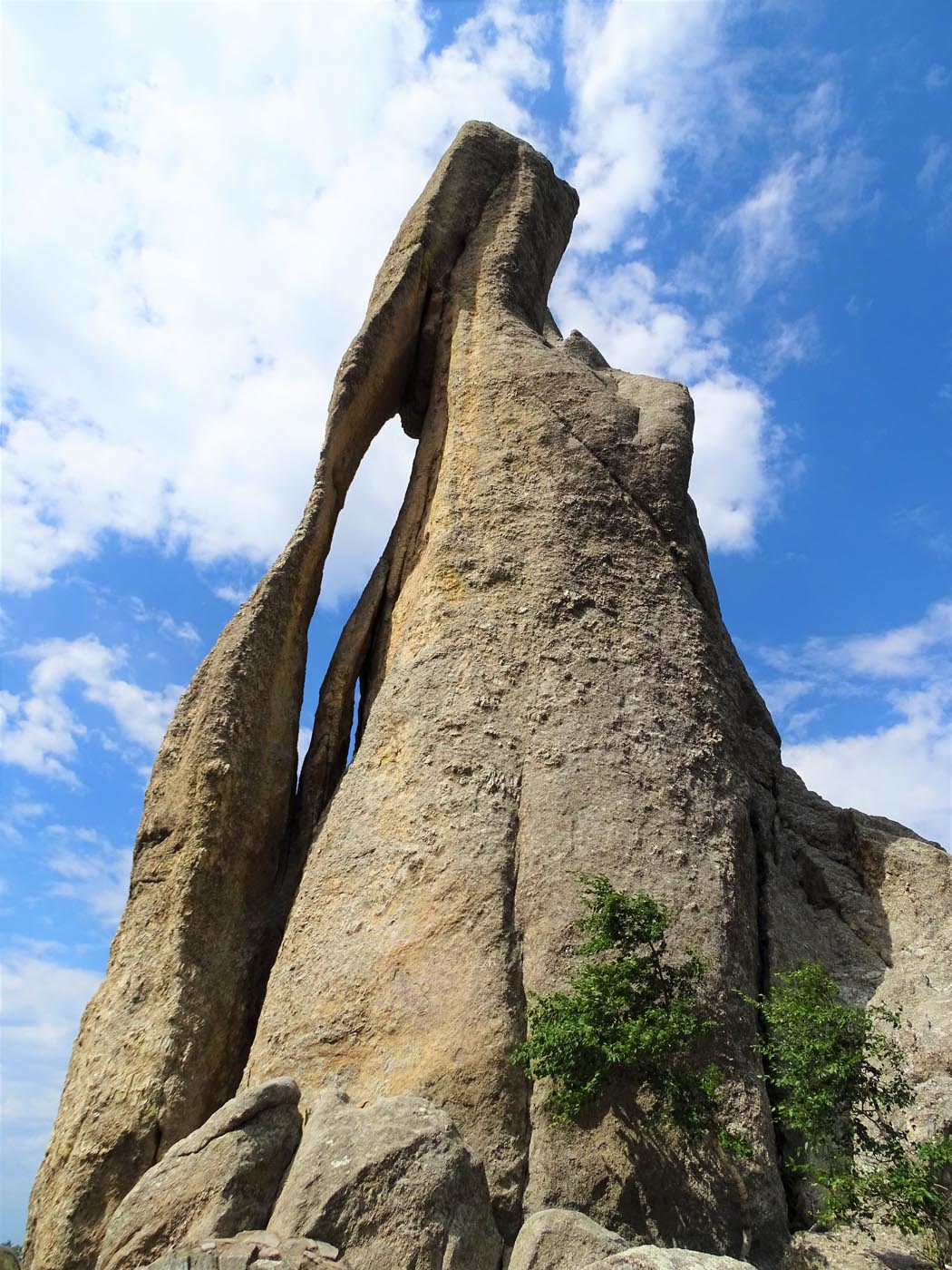 About US
#1 best value tour!
We are the most recommended and the most affordable tour! Also we go to the most places and see the most wildlife, not to mention the many hidden gems of the 1.2 million acre black hills national forest and surrounding area!
Also, included in this amazing affordable tour, experience the 71,000 acre custer state park, featuring one of the world's largest free roaming herds of american bison, "Buffalo"! See america's national land mammal, the iconic symbol of the american west, freely roaming along the wildlife loop, "Where The buffalo roam and the deer and the antelope play"!
Work hours
May 1st-Oct 31st Mon-Sat
Great tour!!
We had a great experience and tour. RJ was our tour guide. He provided great insight and details throughout the experience. Every stop was awesome—seeing bison, Mt. Rushmore, Crazy Horse, Custer Park, etc.. We really enjoyed being able to learn more about Needles Highway and getting out to see inside the tunnel. Highly recommend the business!!
Best Tour Ever!
My husband and I visited Keystone SD primarily to see Mt Rushmore. We are so glad that we booked a tour with Black Hills Above and Beyond Tours. Our guide, KarebBear was fabulous. We learned so much about the beautiful Black Hills. Highly, highly recommend this company. They definitely go above and beyond. You won't be disappointed.
Worth the cost
This is an all day tour so it's worth every penny for what you get to see and do. Drops you off front door to every highlight you would want to see in the area. Waz wanted us to see buffalo and he did not disappoint, we seen 2 large herds and got to stay and view and take a lot of pictures. Petting the burrows were my highlight and Needles Highway was a favorite as well. There is no way I could've did all of these activities in one day myself. He scheduled every stop perfectly and was in no rush so we had plenty of time to enjoy!
WOW
This tour was recommended to us when we stopped at a wayside and we are so glad for her recommendation.
Wes our tour guide was amazing and so knowledgeable about the entire area. This is an all day tour but so well worth the time as they take you right up to all the places, Mount Rushmore, Crazy Horse, Iron Mt. Road, Custer State Park where we were lucky to see herds of buffalo right next to our van and roaming the roadway and Needles Highway with a buffet lunch is included at State Game Lodge
What a wonderful day.
I would like to tell everyone that Kare Bear my tour guide was wonderful and showed me the most beautiful sites in the Black hills I would recommend above and beyond tours to every one and I enjoyed how informed she was on the history of the Black Hills and Native American history along with Custard in the battle at Little Bighorn most enjoyable day and I will take the tour again this year thank U above and Beyond tours.
Well worth the cost
Black Hills Above and Beyond Tours may be a little more expensive than some of the other tours, but it is well worth it. Add up what you would pay for gas, admission to all the sites, lunch, drinks and snacks, and your actual cost of the tour is less than $50/person. Then you get an experienced and knowledgeable tour guide. I spend all my summers here as a child and our guide, Wes, shared information and showed me things I had not previously seen. We had a very fun day.
Fantastic Tour of the Black Hills and Custer State Park
One of the best tours we have taken! Our guide, Karen (aka Kare Bear) was superb! Not only did we see some amazing sites that included Mount Rushmore, the Crazy Horse Monument, driving the Needle highway, etc, but in Custer State Park we saw hundreds of buffalo (okay they are really officially American Bison), very friendly "begging" donkeys, prairie dogs, turkeys, and other wildlife. It's a small group tour of about 14 folks, so you get to know everyone and we had a really fun group, which made the tour even better. If you want to see the Black Hills and get the history as well, don't miss this opportunity!
DAILY TOUR
The Mount Rushmore and So Much More Tour
Our daily tour begins at Mount Rushmore! We drop you off at the front steps to this magnificent National Memorial, so you can wander for over an hour under the spectacular 60-foot high granite faces and tour the Visitor Center with theatres and museum.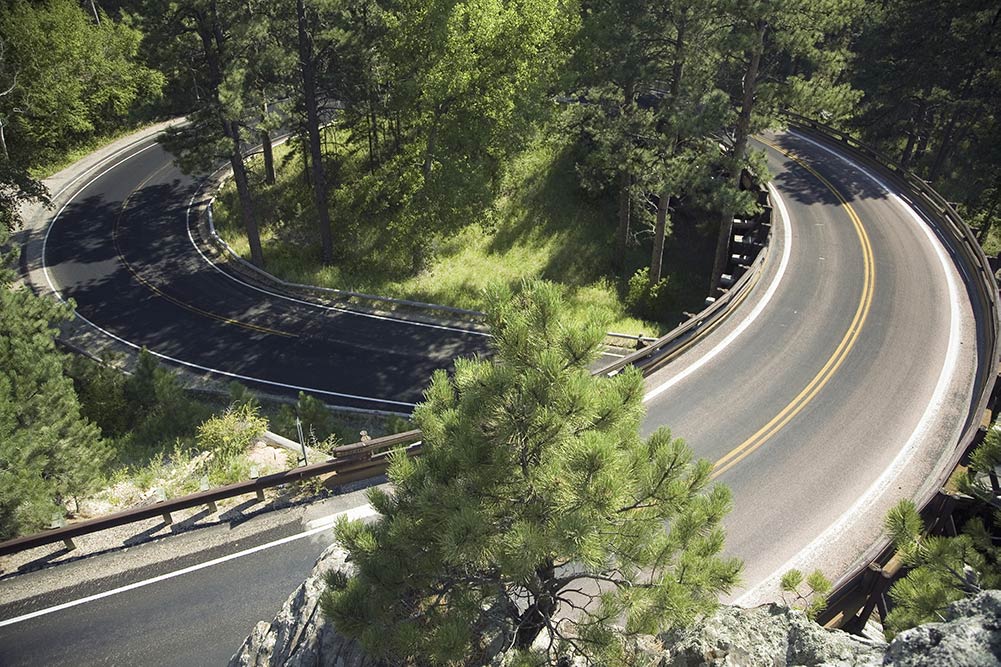 Next we travel the exciting Iron Mountain Road, with 314 curves, two divided highways, three wooden spiral bridges, and three granite carved tunnels! What a fun highway! (weather permitting Oct. thru May of next year)
​ Next we go to the amazing Crazy Horse Memorial — the world's largest mountain carving in progress! There you will have time to visit the incredible Native American Museum filled with Native American art and artifacts, a wonderful orientation film, the artist's studio, the log cabin home he built by hand in the winter of 1947, and so much more!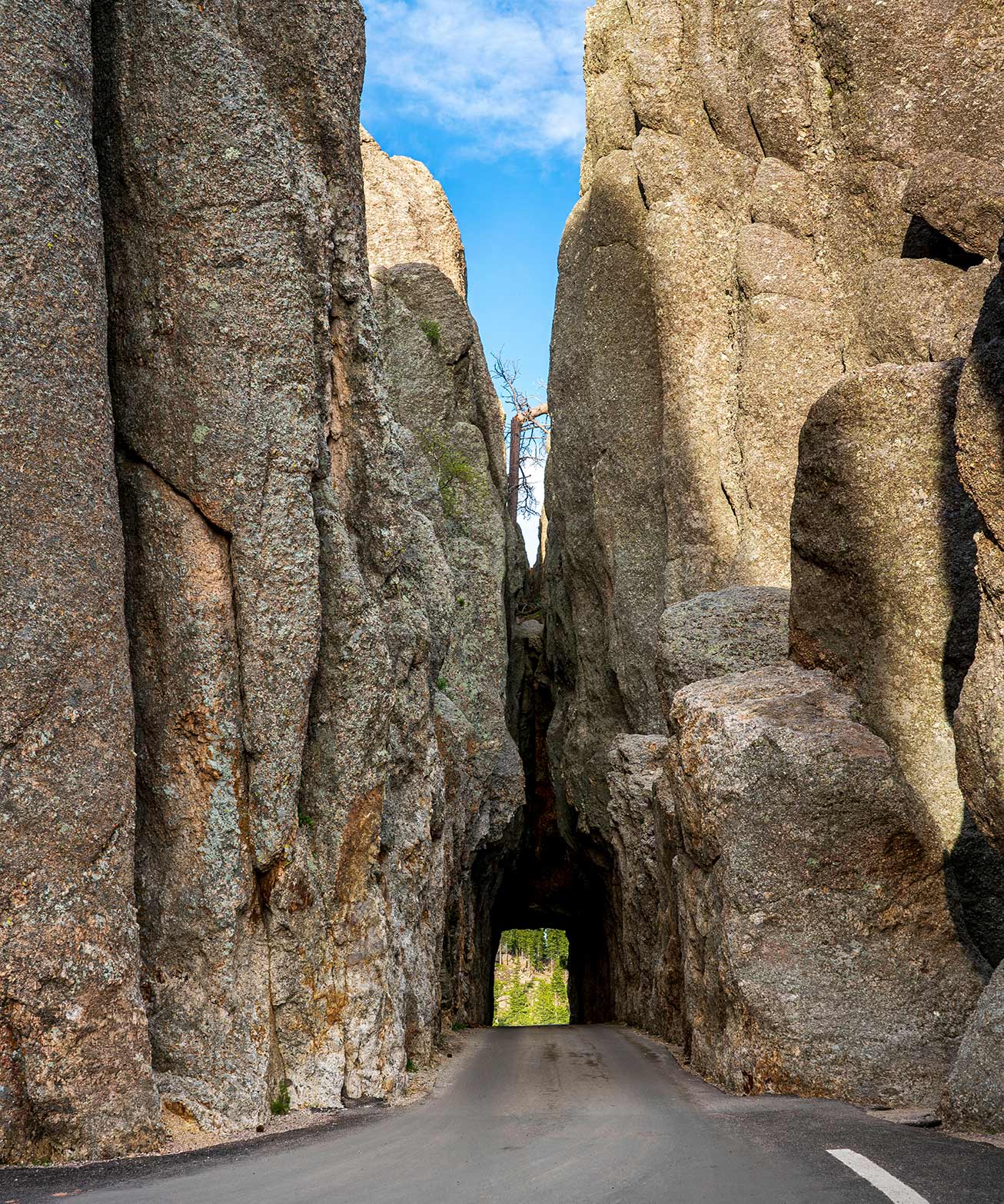 Next we take you on the scenic and amazing Needles Highway, where you will see spectacular spires of pegmatite granite, called "The Needles", rising hundreds of feet up to the skyline! Also you will experience scenic overlooks, narrow dynamite-blasted tunnels and the beautiful, idyllic Sylvan Lake where part of the movie, "National Treasure 2, Book of Secrets" was filmed!
Then it is time to take you home, with memories, information, stories, and even a few old jokes told by our experienced, knowledgeable, friendly and fun tour guides! We go "Above and Beyond" to make your day…"tour-rific"!
Daily Tour includes:
Free... Pick-up and drop-off at your hotel or campground.
Free... Admission to all attractions.
Free… Ice cold water and snacks to enjoy as you ride on the tour.​
SENIORS 62 and older, teachers, Medical Professionals, Triple AAA
Military Veterans, Police Officers & Firefighters! ACTIVE OR RETIRED
We offer discounted rates to all retired and active Military, Police Officers and Firefighter personnel!
CHILDREN 17 AND UNDER ARE $20 DOLLARS OFF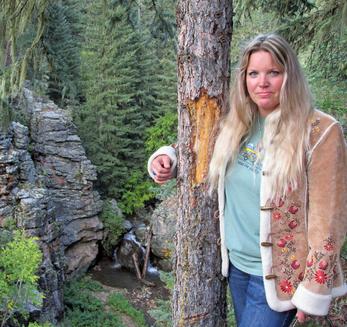 Meet one of our Tour Guides!
Karen– affectionately known as "Kare Bear" your Above and Beyond Tour Guide Extraordinaire!
Kick back and relax and let "Kare Bear" share her extensive knowledge of the Black Hills of South Dakota including the fascinating history of Mount Rushmore, Crazy Horse, the Old West, Native American legends, the geology, secret scenic places, the flora and fauna, and everything else under the sun concerning the beautiful Black Hills! Please check out her 5-Star reviews on TripAdvisor. ALL of our tour guides are AWESOME!! More pictures and information on the rest of our amazing Black Hills Above and Beyond Tour Guides COMING SOON… Please call (605) 641-8687 to book your tour today because we fill up fast. Thank you.